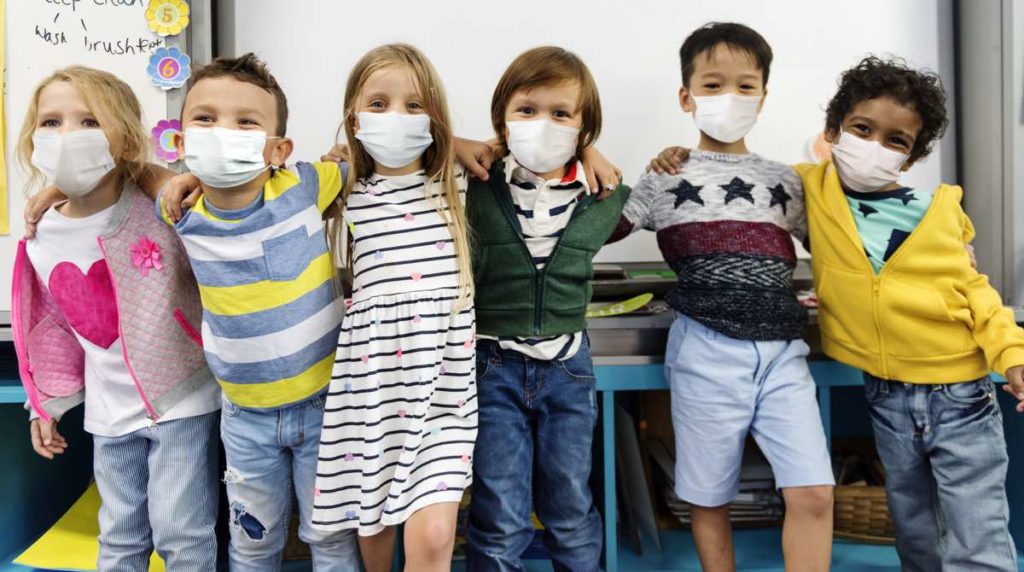 As the 2021-2022 academic year's midpoint approaches, I have been reflecting on how schools have been navigating the first half of the school year. A single word is inadequate to sum up the current school year. During my school visits (some now in person!) I have spoken with hundreds of educators, administrators, students, and parents. The common denominator that has come out of these conversations is that everyone is  seeking connections, relationships, empathy, resilience – principles that are at the core of social-emotional learning (SEL).
As much as we all hoped that this year would be more "normal" than the last, it is evident that we are far from that. It will take time and support for our school communities to return to a place where everyone feels included and supported for their social-emotional needs. There are three areas that I see as being essential to this recovery:
Family engagement: SEL does not stop when the bell rings or the buses roll out; it is a 24/7/365 process. More than ever, schools are striving to engage parents and caregivers in extending student learning beyond the classroom. I had the privilege of facilitating dozens of family engagement programs this fall. From coast to coast, I have been impressed by schools' commitment to building school-home connections and families' desire to engage in this vital process for their children.
Embedded learning: SEL is not a "one and done." Studies show that embedding SEL throughout the school day has far greater impacts on student growth. As schools strive to address and support the needs of all students, they must consider how SEL fits into their daily, weekly, and monthly routines. More than 120 schools are using the Changing Perspectives SEL curriculum this year and I am impressed by how they adapt our resources to meet the unique needs of their learning communities.
Inclusion: Ongoing social and physical isolation have illuminated the importance of social inclusion for all students, not just those with disabilities. An essential building block of Universal Design for Learning (UDL), inclusion is the core of an authentically supportive learning culture. Over the past few months, I have had the honor of leading several professional trainings around best practices for creating inclusive school communities.
As we think about the second half of the school year, I encourage schools to consider a strengths-based perspective, starting with some basic questions:
What is working well in our learning community?
What elements do we have in place that can support growth and change?
How can we capitalize on our positive momentum?
Where do we need to improve?
What resources and supports do we need in order to make progress?
Despite the many challenges schools are facing, I cannot help but see this as a time that also offers schools unique opportunities. Rather than rebuilding ineffective systems, we have the chance to apply creativity and ingenuity (and federal funding) to redesign the architecture of our systems to truly and fully support all students not only right now, but also for decades to come.
Warmly,


Sam Drazin Executive Director