Changing Perspectives's goal is to educate, empower and inspire students from PreK through High School to become the change makers for tomorrow and to build a more inclusive, just and equitable society.
Returning Users
Log in to access and manage your account.
Changing Perspectives partners with schools and school districts across the country to promote social-emotional learning and cultivate inclusive and equitable learning communities for all students.
Changing Perspectives supports schools in four ways: curriculum resources, individual coaching, professional development training, and resources for families. 
"I am so thankful for all that Changing Perspectives offers. As a first year counselor, this was the most supportive resource."
"Changing Perspectives is user-friendly and I've had a lot of success with getting students to open up, even if they wouldn't have previously done so."
Curriculum Resources are made available through our customizable Educator Portal.  This online platform allows users to access an array of curricular resources, parent resources, educator implementation guides, and more.
Social-Emotional Learning
Social-emotional learning (SEL) is an essential component of every child's education and is vital for activating humans' innate capacity to form social connections and empathy.
Disability Awareness
Disability awareness is an avenue to social-emotional learning.To create a more inclusive world tomorrow students need opportunities to gain an awareness of disabilities today.
We offer curriculum for all grade levels.
Changing Perspectives provides support to all stakeholders in an educational community.
Professional Development Training
Training is available in several formats to support educators, paraeducators, and school leaders. Available options include; full and half-day workshops, individual or small-group coaching , and classroom visits.
Families
Through workshops and resources we strive to engage families in meaningful conversations on how they can support their students at home. Families are collaborative members of the Changing Perspectives team.
Students
Changing Perspectives works directly with  students through in person or virtual workshops and assembly style presentations. Content focuses around the themes of kindness, empathy and inclusion.
Changing Perspectives' Executive Director, Sam Drazin, participated in the first-ever in-person Community of Action with Educating All Learners. His group addressed the question of improving leader commitments and educator mindset shifts - to improve inclusion and...
Our Executive Director, Sam Drazin, was recently quoted in an article about Pennsylvania's new disability awareness program! Dive Brief: Pennsylvania recently launched a grant program to seed curriculum programs across the state that highlight people with disabilities...
"I like that I can focus on a topic area versus going through a rigid program. I love, love, love the book lists."
"All of our (class) conversations were way deeper than I ever expected. I feel that I am closer with all of my students this year than in past years, even with distance learning."
Contact us
for more information
Want to find out more?
Find our more about how Changing Perspectives can help you!
"Changing Perspectives opens a way for us to understand others and ourselves. This is needed so much these days."
Changing Perspectives approaches topics that are very much in tune with the challenges our youth face today.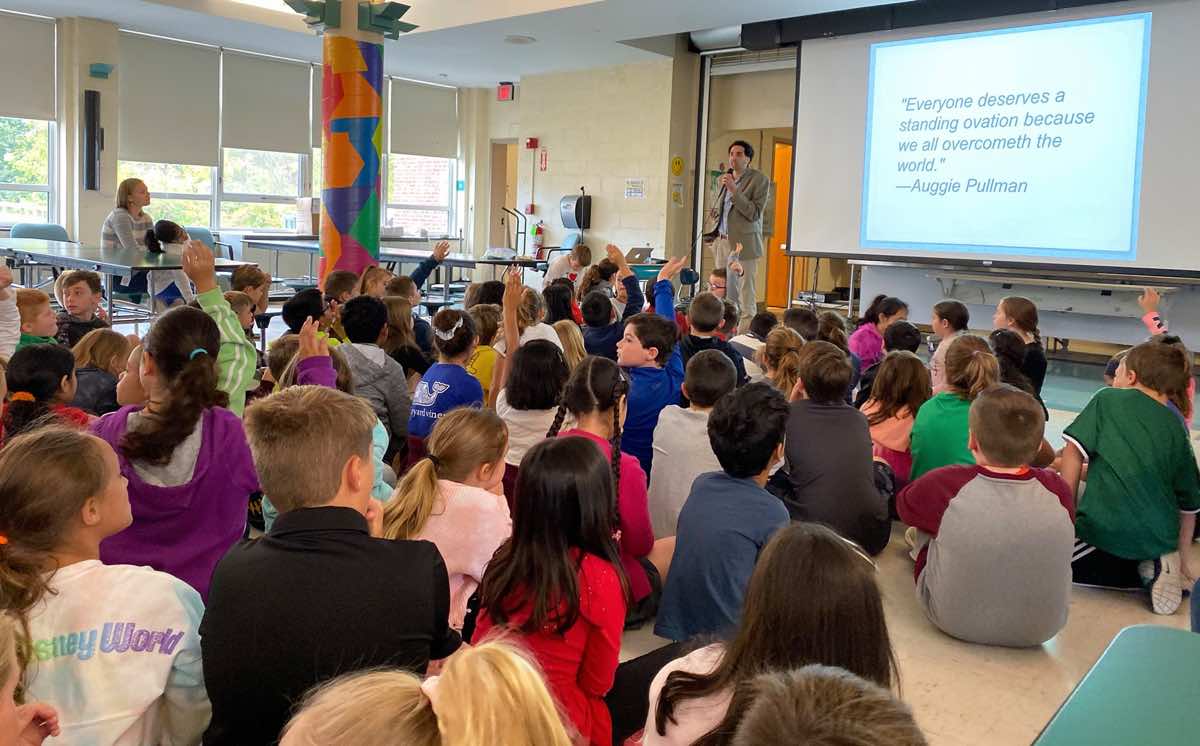 "Students were very engaged in the curriculum. It built empathy and allowed students to embrace their differences."
– Educator
Changing Perspectives' Impact!
---
Changing Perspectives is a 501(c)(3) tax-exempt nonprofit organization registered in the US under EIN 46-3115902

Changing Perspectives

---

P.O. Box 710
Montpelier, VT 05601
P.O. Box 340664
Sacramento, CA 95834

---

888-870-2210  •  info@cpne.org