Social-Emotional Learning and Disability Awareness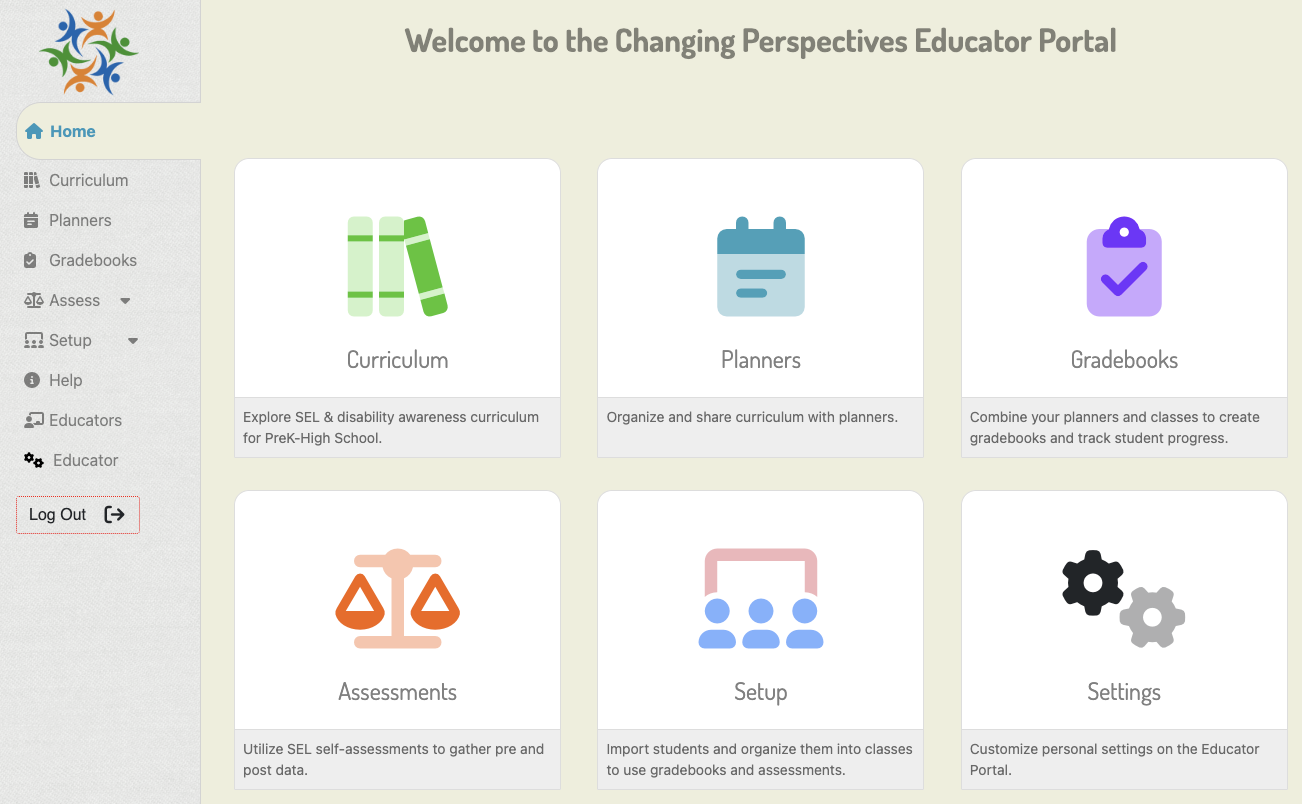 The Changing Perspectives online portal offers a rich variety of curriculum resources for social-emotional learning and disability awareness. Materials are neither prescribed nor scripted allowing educators to assemble the content they need for their students and that best suits their teaching style.
Our resources are used by a variety of educators working both in and outside of the traditional classroom environment. Homeschoolers, youth organizations, after school programs, and more are all able to utilize the materials.
Customizable Lesson Plans and hands-on activities
Gradebooks so you can track progress
SEL pre- and post- assessments
New Content added annually
Easy to Use Online Platform for global access
Outcomes Focused on social-emotional learning, equity, and inclusion
Distance Learning options and support
Optional Personalized Coaching available
SOCIAL-EMOTIONAL LEARNING
Social-emotional learning (SEL) is an essential component of every child's education and is vital for activating humans' innate capacity to form social connections and empathy.
SEL is a framework for helping students develop the skills for how they interact with others, manage their own emotions and behaviors, and develop into confident, productive, and empathetic individuals. 
One of Changing Perspectives goals is to help students to gain knowledge and experience about disabilities and to teach them to bridge inclusion.
Some of our schools don't offer real life examples of the many disabilities in the world. By talking and learning about disabilities we help our students develop awareness and empathy. And once that discussion begins they learn about how they are each different and how those differences are to be celebrated.
Social-Emotional Learning includes five competencies:
Recognizing one's emotions, thoughts, and values. The ability to know your strengths and weaknesses and have self-confidence.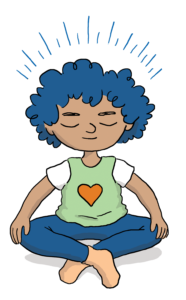 To control one's emotions, thoughts and behaviors, manage stress and control impulses, and be self-motivated.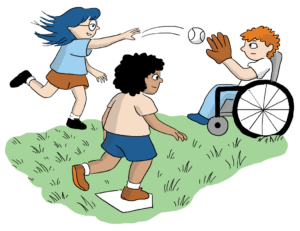 The ability to relate to and empathize with others including those with backgrounds different than yours. The ability to understand and operate within ethical norms.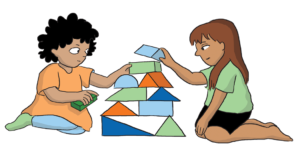 The ability to create and maintain healthy relationships including with those from different backgrounds. To communicate with others, listen, cooperate, and stand up to negative pressure. To work though conflict productively.
Responsible Decision-Making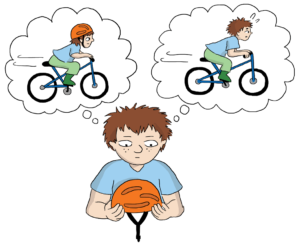 The ability to make constructive and healthy choices about personal behavior and social interactions. To be aware of and responsive to potential consequences.
"I like that I can focus on a topic area versus going through a rigid program. I love, love, love the book lists."
Our Disability Awareness includes eight categories: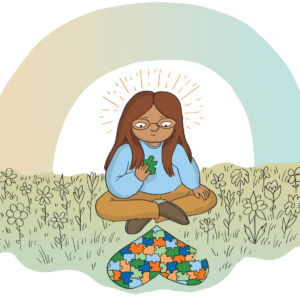 Autism is a developmental disability that usually appears during the first three years of life. It affects how a person's brain works, but not all people with autism are affected in the same way. A person who lives with autism may have trouble with social, emotional and communication skills.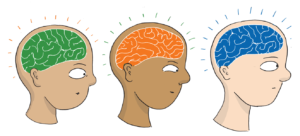 Cognitive differences include genetic and congenital issues along with injury created loss of cognitive function. One widely known genetic condition is Down's Syndrome. Individuals with cognitive differences have a range of cognitive challenges from minor that you might not even notice without lengthy exposure to those that are readily seen at a glance.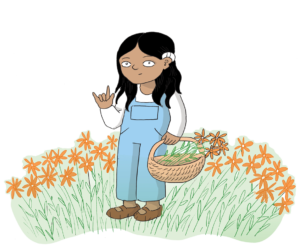 A person can be born with hearing loss or have hearing loss due to physical trauma or illness. There are two major types of hearing loss – conductive and sensorineural. There is a wide spectrum of the severity of hearing loss and/or deafness.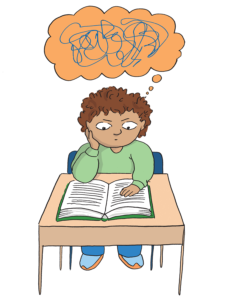 There are a variety of different conditions that are classified under learning disabilities. Learning disabilities refer to conditions which can impair the ability to learn. Learning disabilities consist of but are not limited to; dyslexia, dyscalculia, dysgraphia etc.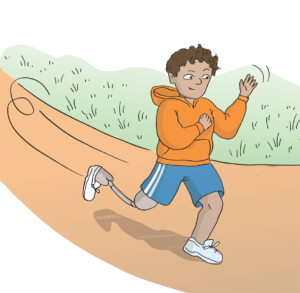 Physical disabilities are generally the most obvious of disabilities as they are often visible at first glance. Causes include a congenital anomaly, disease, injury, and other causes. There are a variety of assistive technologies that can support someone who lives with a physical disability.
Social/Emotional Impairments
Social/emotional impairments affect someone's ability to maintain positive relationships and interact in social situations following expected norms. Emotional behavioral disabilities (EBD) are a result of many factors but can manifest in challenges in self-regulation, and communication.
Speech/Language Disabilities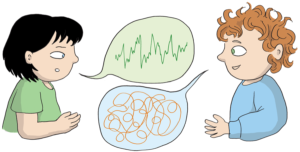 Speech and language impairments are classified as communication disorders. There are a variety of reasons why someone might have one of these impairments. These types of impairments encompass conditions such as stuttering, impaired articulation, language impairment, or a voice impairment that may adversely affect a child's educational progress.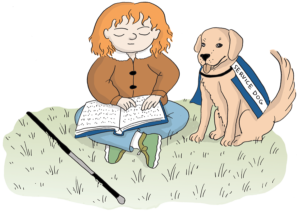 There is a wide spectrum of the severity of visual impairments. An individual with a visual impairment may be born with it while others may acquire a visual impairment later in life. Whether blind or with limited sight of some sort, individuals with visual impairments may use a cane, special glasses, or other aids to help them navigate the world.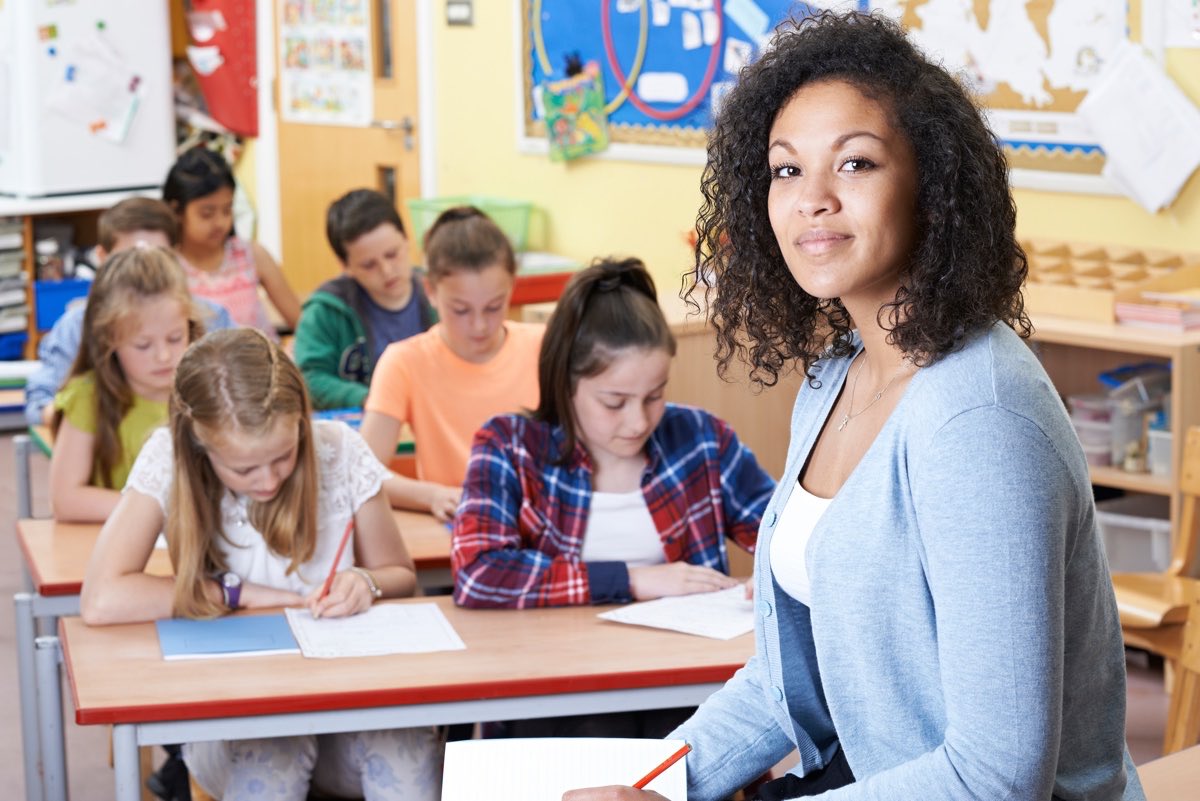 Technology
Accessed via any browser, anywhere, anytime.

Planners are available to organize content by days. 

Content is added to a Planner via an intuitive drag and drop interface.

Unlimited planners are available.

Planners can be emailed and/or printed and electronic versions contain links to the curriculum.

Gradebooks are available to track the progress of students through the curriculum. 

Unlimited Gradebooks are available and offer different grading methods and customization options.

Pre- and Post-SEL Assessments are available to evaluate your students.
Curriculum
Designed for educator customization. 

A precurated library of resources, with a variety of media and methods, that allow you to prepare content the way you need and that fit your teaching style.

Changing Perspectives experts, and experts in the field of social-emotional learning and disability awareness, create new content which is added to the portal each summer.

Social-emotional content is aligned with CASEL standards. Disability awareness content is aligned with Common Core standards.
Educator Support
Family newsletters, aligned with each competency, are available and can be distributed multiple ways (print, email, posted online).

Template letters, in Word & Google docs, are available for you to customize and share with parents.

Tips & tricks for in-person and virtual presentation of materials are available.

A rich Resource Library of materials, for you and to share with others, is included and is regularly updated throughout the year.
Ready to Find Out More?
Want to find out more about Changing Perspectives Social-Emotional Learning Curriculum? Contact us and schedule a complimentary conversation to see how we can help.
---
Changing Perspectives is a 501(c)(3) tax-exempt nonprofit organization registered in the US under EIN 46-3115902

Changing Perspectives

---

P.O. Box 710
Montpelier, VT 05601
P.O. Box 340664
Sacramento, CA 95834

---

888-870-2210  •  info@cpne.org