Middle School SEL & Disability Awareness Curriculum
The Changing Perspectives middle school SEL & disability awareness curriculum is designed for students in grades 6-8. Social-Emotional Learning (SEL) curriculum is aligned to CASEL's five core competencies, and Disability Awareness curriculum supports empathy development around disabilities.


Social Emotional Learning
Why Focus on Social-Emotional Learning?
Social-emotional learning, or SEL, is an essential component of every child's education and development. Once considered a "soft" skill set, SEL is now recognized as an integral factor in academic, career, and life success. Our middle school SEL curriculum positions students for overall well-being and supports them in developing the resiliency, collaborative skills, and confidence needed to engage meaningfully in educational, professional, personal, and civic opportunities, including leadership, in our increasingly diverse communities and workplaces. Schools that prioritize SEL see higher cohort test scores, greater personal academic achievement, higher graduation rates, increased professional satisfaction among educators, less bullying and isolation, and a stronger sense of community.
The 6-8 SEL Curriculum features:
20+ SEL Core Competency-Aligned Lessons (20-40 minute duration)
20+ Videos & Discussion Questions
Parent Resources (e.g., newsletters and additional resources)
Educator Implementation Resources
Curriculum Overview
The 6-8 SEL Curriculum is a toolkit with strategies and resources for nurturing the skills students need to develop the personal and social awareness that enables them to evaluate and understand differences of all kinds, make connections, and problem solve. Resources range from lesson plans, book lists with discussion questions, video links with discussion questions, reflection activities, and more.
Curriculum resources are organized around, and aligned to, CASEL's Core Competencies for Social-Emotional Learning:
Self-Awareness
Self-Management
Social Awareness
Relationship Skills
Responsible Decision-Making
Disability Awareness
Why Teach Disability Awareness?
One of the ways we engage schools is through a lens of disability as an entry point for opening discussion and developing awareness of diversity and differences of all kinds. Disability is diversity; it is the world's largest minority. It touches everyone in some way and is the only minority group into which one can be born or become a member of at some point through an accident, illness, or aging.
Children are curious about our similarities and differences from one another. Though disability raises a lot of questions for kids, important questions often go unanswered. We lose opportunities to foster awareness, the first, crucial step for empathy development. To ensure today's students can become tomorrow's inclusive leaders, we must provide them with meaningful experiences to learn about disabilities in safe and respectful ways that promote empathy and connection.
---
When we promote disability awareness, we create pathways to support students' social-emotional competence.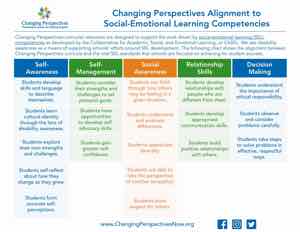 ---
The Middle. School Disability Awareness Curriculum features:
80+ CCSS-Aligned Lesson Plans (25-45 minute duration)
50+ Books and Discussion Questions
60+ Videos and Discussion Questions
Parent Resources (e.g., newsletters and additional resources)
Experiential Activities
10+ Reflection Activities
Educator Implementation Resources
Middle School Disability Awareness Overview
Curriculum Overview
Resources range from lesson plans aligned to the Common Core State Standards, book lists with discussion questions, video links with discussion questions, literature units, simulation experiences, reflection activities, and more.
Our approach to disability awareness is comprehensive, with curriculum resources organized into introductory lessons focused on understanding empathy and the following disability categories:
Autism Spectrum Disorders
Cognitive Differences
Hearing Loss/Deafness
Learning Disabilities
Physical Disabilities
Social/Emotional Impairments
Speech/Language Disabilities
Visual Impairments
Ready to Get Started?
Changing Perspectives curriculum resources are accessible through an annual paid subscription to the Changing Perspectives Educator Portal. An individual subscription is $125 with volume discounts available. The Educator Portal is an online platform that allows users to access an array of customizable curricular resources, parent resources, educator implementation guides, and more.